U-Pick Flowers
We believe that the joy of flowers should be accessible to everyone, which is why we welcome visitors of all ages and backgrounds to our farm.
Gather your friends, family, or even plan a romantic getaway, and join us for a day of delight amidst the breathtaking beauty of Oklahoma Tulips.
Visitor Information
Entrance Fee:

Regular Entry Fee: $5/person
Children 4 years and under: Free

___________________________________

Operating Hours (subject to change)

U-Pick flowers closed for 2023 season.

___________________________________

Amenities

Free parking
Seating areas
Restrooms
Yard games (corn hole, ladder ball, tic tac toe, and ring toss)

___________________________________

U-Picking

Rate: $10 for a baker's dozen (13 flowers)

What to bring: Gloves, cutters and a container. We also recommend sunscreen, sunglasses, comfortable shoes, and a camera.

Wrapping will be available for the flowers.

___________________________________

How You Can Keep Us Smiling

Please do not litter or leave trash in our field
Know that we have the right to close the field at any time
Watch small children at all times
Keep walking in the aisles

Field Guidelines

We would like to remind our guests that we are not liable for any injuries or damages that may occur on the farm. You should also be guided by the following rules we have in maintaining a clean and orderly farm:

No outside coolers, food, or drinks are allowed. Only a small bread bag.
Dogs are not allowed in our field or the parking lot/car. (For service dogs, please call us.)
Wear appropriate clothing and footwear for the field conditions.
No drones allowed.
Using wheelchairs is only possible when the weather is good. Wheelchair users should also be under the guidance of another person.
Please be aware that pollinators (butterflies, bees, etc.) of all kinds may be present in the field. They tend to leave you alone as they do their important work.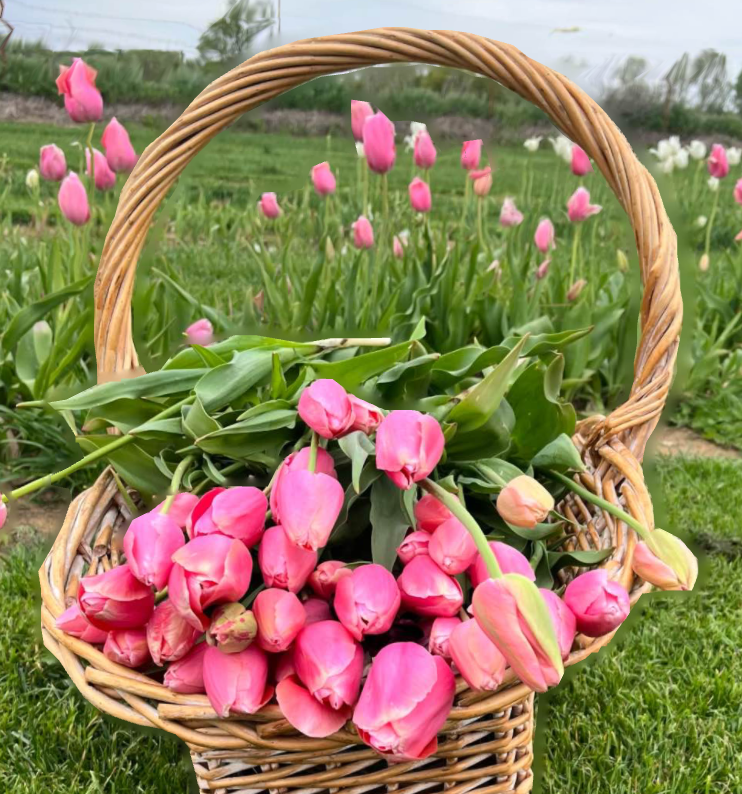 Photography
Taking photos is one of the very best things about visiting Oklahoma Tulips. In doing photography, please follow these reminders:
Be respectful of the farm and other visitors.
Stay on the paths between the tulip beds.
Stay out of the tulip beds.
Keep off all farm equipment and fences.
No drones without prior permission.
Fee: Professional photographers do not need to make appointments. A day pass will be provided for you when you pay the $10 entrance fee.